Thanks for celebrating with us this last week! We had so much fun playing with the new stamps and metal dies and then sharing all of our creations with you. Thank you for all of your sweet comments!

Here is a video showing all of the new stamps and metal dies!





So, you probably want to know who won all of the fun prizes from last week . . . !!!



Monday
- (New Arrival Stamp Set) -
#43 - Lynnie Einerson
Lynnie said - "Ok, I am new to this posting thing but couldn't resist commenting on these cute cards. Can't wait to see the whole stamp/die cut set."
Tuesday
- (Birthday Wishes Stamp Set) -
#12 - Nana
Nana said - "Such a cute fish card and great creations by the DT. Have a creative day."
Wednesday
- (All 10 Colors of
Jute Twine
) -
#58 - the purple muse
the purple muse said - "Simply AMAZING DT projects!!"
Thursday
- (Tiny Doilies Metal Dies) -
#13 - LuvScrappingTogether
LuvScrappingTogether said - "This is a wonderful addition the the collection for the circle dies! Love all the wonderful inspiration! ~hugs, Saundra"
Friday
- (Bakers Twine - You Choose 5 Colors) -
#48 - Mary
Mary said - "I am so in love with all of these stamp and dies in this release!"
Saturday Blog Hop
- (Feel Better Soon Stamp Set) -
#21 - Nancy J
Nancy J said - "Love your card it is so so cute!!! Need to scraplift this idea for a card for my great grandson. WOW WOW WOW!!! All the new stamps and dies are FANTASTIC!!! I want them all!!! Now I just have to convince my hubby I NEED them ALL. Thanks for such a fun week!!! It has been a joy to stop by each day. I was not a stamper before but after receiving my last order from you I am on my way!!! Love you stamps and dies!!! My wish list has grown after seeing all the wonderful items that have been shown this week... Now off to the next one along the hop!!!
Hugs, Nancy"
Congratulations!!
Be sure to email me so that I can get your prizes in the mail. :)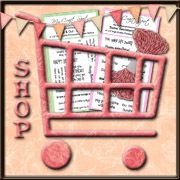 Happy crafting!