Thanks for celebrating with us this last week! We had so much fun playing with the new stamps and metal dies and then sharing all of our creations with you. Thank you for all of your sweet comments!
So, you probably want to know who won all of the fun prizes from last week . . . !!!


Monday - (Tiny Tags stamp set) - #15 Sharla

Sharla said - "Super fun sentiments, love all the DT projects...Amazing!!"
Tuesday - (Crinkle Ribbon - Melissa's Favorites) - #48 Jennifer Swandells

Jennifer said - "The DT have done a great job with all of the cards, they are all absolutely brilliant. What inspiration. Hugs, Jen :-)"
Wednesday
- (Best Witches To You stamp set) -
#38 Mommy 39's Crafty Creations
Mommy 39 said "Lovely projects!! I just love the sentiment on the cow card"
Thursday - (Stampin' Around Spring stamp set) - #53 Georgiana

Georgiana said - "The round stamp is wonderful on any shape base and matches any theme. Perfect set!"
Friday - (Tiny Tags metal dies) - #41 Karenladd

Karen said - "Oh my goodness I love this gorgeous doily die! All of the cards are so beautiful!"


Saturday Blog Hop - (4" Doily metal die) - #9 - Beth F.

Beth said - "What a fun batch of stamps and dies! They are all so CUTE!!"
Congratulations!!
Be sure to email me so that I can get your prizes in the mail. :)
Click on the name of the stamp & metal die sets below to see all of the fun projects from this week!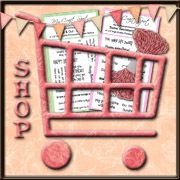 Happy crafting!